Google Ads Campaign
Do you aim high and do you like the quick effects of your undertakings? Bet on an increased recognition and increasing conversion by working with Greenfields to create Google Ads, Facebook Ads and LinkedIn Ads campaigns. We have mastered the most popular advertising system on the web. You can also find out about it.
Advertising in Google Ads, formerly known as Google AdWords campaigns, effectively focuses the attention of recipients in various parts of the Internet. Google Ads is perfectly calculated. An ad created in Google Ads can be tailored to a specific group of recipients, for example due to their location, demographic data or entered queries in the Google search engine. In an issue such as AdWords campaigns, the offer is extremely beneficial for advertisers. They only pay for clicking an ad, not for showing it.
Text in the search engine – the first and still successful AdWords campaigns are the so-called sponsored links. They are based on specific keywords and can contain any content that encourages visitors to enter the site.
Banner ads on Google Display Network – dozens of banner ad formats that you can fill with your own graphics. Your ads may appear in different places on the Google content network. You can create contextual Google Ads ads (tailored to the subject of the page), displayed based on keywords, locations and many other criteria.
Video on YouTube – advertising videos can appear before playing the video on Youtube (In-Stream), while watching the video (YouTube Bumper Ads), while searching (Discovery), and in several other ways. Importantly, you will also pay for a video ad only after you see it.
Shopping in Google Shopping – a type of Google Ads advertisements designed especially for online stores. Requires a Google Merchant Center account. Ads are displayed in the search engine as a photo and price of the product, which redirect to the website of the online store when clicked.
Local campaigns – for stores and service providers operating in stationary. The Google Ads Local Campaign provides information on the point's location, opening hours, and other metrics to encourage choice.
Remarketing – these are campaigns reminding users who have already visited your website about the possibility of finalizing a transaction. Remarketing lists are extremely useful for creating more successful ads.
Is Google Ads a suitable form of advertising for me?
It is not true that Google Ads is only for companies with large advertising budgets. Everything depends on the industry you operate in, the competitiveness of keywords, and other variables. Are you unsure whether Google Ads campaigns will be profitable for you? Contact Greenfields. We will advise you on the most effective type of campaign for your business.
Full control over the budget – it is not possible for Google Ads to be more expensive than we determine.
Measurability of results - with professional tools, we can predict the outcomes of your Google Ads campaign.
Quick return on investment - unlike SEO optimization, Google Ads provide much faster results. It's an excellent solution when starting a website or supporting your SEO efforts.
Increased revenue - clicks on your Google Ads by internet users directly translate into sales or leads.
Increased brand awareness - even if not clicked, ads displaying your brand stay in the minds of users.
Keeping up with online marketing - Google Ads constantly offer new solutions and tools that allow you to stay one step ahead of the competition.
Additional benefits - an account in Google Ads often stimulates other actions to improve your website. You also discover new keywords worth optimizing.
What makes up the cost of a campaign?
Creating a campaign in Google Ads is free. You are charged only for ad clicks or video views. The competitiveness in the industry or among the used keywords also determines the price of the campaign. The more companies use them, the higher the cost per click. What is most important, you set budget limits, and once reached, the campaigns end automatically.
Stages of Google Ads campaign at Greenfields
 Creating and managing a campaign in Google Ads in our agency is a comprehensive service, tailored to your needs. We can create and set up a Google Ads account for you from scratch. We will assist you in defining campaign goals, creating advertising materials, and optimizing ads. In the price, you also receive remarketing lists and monthly reports with analysis.
We are a Google Ads Partner
 The Greenfields team has achieved the status of an official Google Ads partner. It is awarded to agencies that have proven their effectiveness to Google and have the required experience. Google collaborates with professionals who know how to handle the necessary Google Ads tools, understand the selection of keywords and ad placements, without wasting time on mistakes and burning marketing budgets.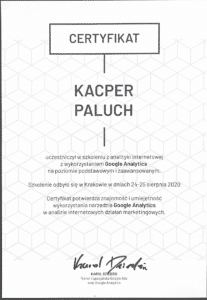 The certificate confirms the holder's knowledge and skills in using Google Analytics to analyse online marketing activities.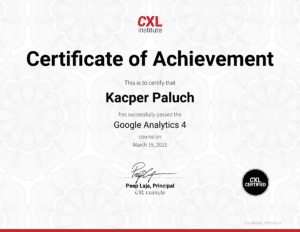 Certification confirming proficiency in the latest version of Google Analytics - 4.0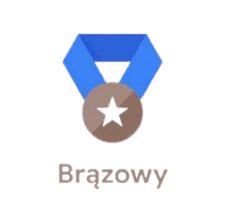 We are a Google Analytics bronze badge holder issued by the Google product forum.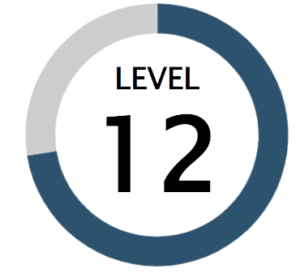 We rank 12th on the global Majestic ranking, which is proof of our expertise in utilizing this SEO tool.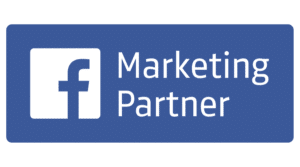 The Meta Business Partners status provides the latest tools, training, and resources necessary to run effective campaigns on Facebook and Instagram for our Clients. Our specialists are in constant contact with the platform to develop the advertising potential of our Clients.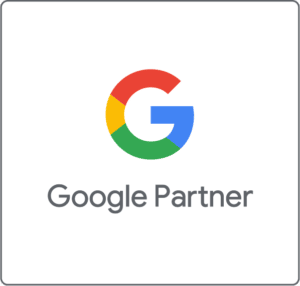 The status of a Google Partner confirms that our agency maximises the success of our Clients; campaigns, drives their growth through campaign management, and also holds certificates confirming the skills and experience of our specialists in Google Ads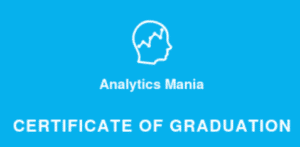 We hold a Google Analytics course, issued by Analytics Mania, a leading global company that provides training in web analytics.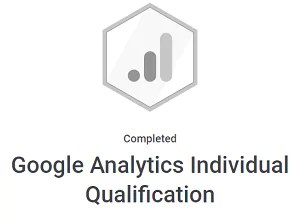 We hold a Google Analytics certificate issued by Google itself. The certificate confirms our proficiency in web analytics.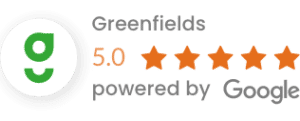 This is the average rating of our company on our Google Business Profile. The maximum score reflects how people rate our work.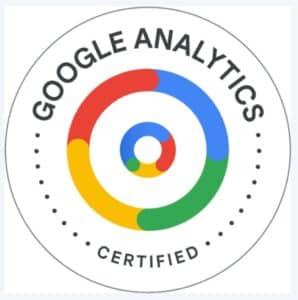 The latest Google Analytics certificate confirms continuous improvement in the field of web analytics by Greenfields employees.

We are an active member of the BNI+ group, the largest organization of its kind in Poland and worldwide, that enables entrepreneurs building relationships with other business owners, and developing their business network.